Happily Ever After
Life in The Rural Retreat with a beautiful wife, three cats, garden wildlife, a camera, a computer – and increasing amounts about running
Earlier posts can be found on Adventures of a Lone Bass Player, where this blog began life. Recent entries can be found here.
---
We're In The Money
by admin - 20:58 on 16 January 2012
The news continues to be good: not only has our soundbite on the radio prompted a small flurry of orders for The Bumper Book of Black Isle Snappery via the website, I've also received a communication from Mr Taxman which suggests that my unexpected windfall is mine to keep. Happy days.
My assumption, as Mr Taxman went into not even the vaguest detail, is that the two-year estimated advance tax demand he levied when I turned fully freelance proved to be over-optimistic on his part. He's probably sulking about it.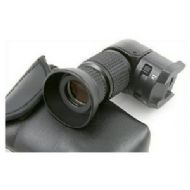 I've celebrated with a modest splurge on a long-desired right-angle viewfinder that will let the Pentax see around corners and let me snap objects at ground level without dislocating my back or neck. And as I'm such a wuss about cold-weather snappery (as Squirrel James will attest) I've also ordered the SealSkinz gloves I discovered a few days ago plus a waterproof, fully insulated Sealskinz hat.
Matchgirl, who hates to be left out of anything, settled for a pair of snuggly Sealskinz running socks. She deserves them – last Friday her marathon training reached nine miles; this Friday she'll run ten and today she did five in temperatures of around zero. What a star.
Comment from James at 21:52 on 16 January 2012.
It's the seals and their skinz that I feel sorry for and yes, you are a big wuss!
---
Add your comment
Please note that whenever you submit something which may be publicly shown on a website you should take care not to make any statements which could be considered defamatory to any person or organisation.