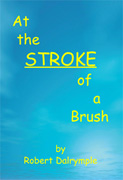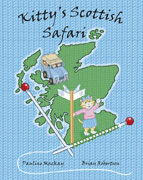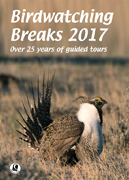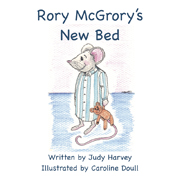 Bassman Books - the publisher on the Black Isle
Bassman Books was created to publish two of my own books. Since then it has helped many other authors and groups to publish their work. The newest additions to the list are Hold the Line, Please, Freda Bassindale's memories of life as a P&O ship's telephonist in the 60s and 70s, and Highland Wildlife Through My Lens by Eoghain Maclean, which features some of his amazing photographs taken in and around his home in Kinlochewe.
A Bird of Paradise, Lost is the tragic story of a young man's life and death, told by his mother, her campaign for improved mental health care,and how she continues to cope with the aftermath of "an avoidable suicide".
Loving and Living with Animals – six months in the life of Munlochy Animal Aid by founder Iona Nicol – is the follow-up to her first book, Folk We've Met, which tells the story of her 40 years (and counting) as the driving force behind the charity.
A Year of Highland Archaeology by members of the North of Scotland Archaeological Society, marks the group's 20th year and looks at some of the members' activities.
In RAF Catfirth 1918 Simon Gunn brings to life the remote Shetland base and the men who served there in the last months of the war, including its charismatic commanding officer, Lt Col Charles Finch Noyes, and Lt Arnold B Massey, the dashing Canadian pilot who in the summer of 1918 became the first man to fly to Shetland.
Memories of a Ben Line Man by Stuart Edmond of Fortrose tells tales of his life in the Merchant Navy in the 1950s. Ben Line Man was named its 2016 Book of the Year by Sea Breezes magazine. Stuart also compiled Brothers In Arms, a 16-page booklet of family history about his wife's three Shetland uncles who were killed in World War I, and My Early Years, a prequel to Memories, recalling his childhood in Shetland and Edinburgh.
Eilean Dubh, a photographic tour of the Black Isle produced with two friends, was the book that began it all. Several more titles followed and I'm always on the lookout for more.
My first solo photographic venture was A Cat Called Tess. This is a children's book but it will also appeal to cat-lovers of all ages – there are lots of us around!
Rosehaugh – A House of its Time describes the rise and fall of a lost Black Isle mansion. Another local history book is Rosemarkie People and Places – a collection of photos and history from Victorian times to the 1950s compiled by village resident Freda Bassindale. This was so well received it inspired a second volume – Rosemarkie Connections.
Moray Firth Dolphins by Tim Stenton reveals one of Britain's greatest wildlife spectacles, lavishly illustrated with photos by the author.
Quicksilver is the 25th anniversary anthology by Black Isle Writers. It features short stories, poetry, humour and biography. Jane and other stories is a booklet produced for Black Isle Writers member Dorrie Robertson to showcase her stories and poetry. I also helped Ross-shire Writers produce their 2016 anthology, Between The Lines.
Start To Stress Less is a self-help book written by a friend in the Borders, Dr Vee Freir. It is available through her website.
Moollie the Moon Monkey by Jean Henderson, illustrated by Rachel Bevan Baker, is a tale for young children and Seasons Change is a beautifully illustrated wee rhyming book about the changing year to enjoy with bairns. Kitty's Scottish Safari is a children's book I typeset for author Pauline Mackay for publication by her company Ablekids Press. It is also available in Scots, Gaelic, French and German. Another children's book is Rory McGrory's New Bed, which I produced for author Judy Harvey, owner of The Emporium bookshop in Cromarty, to publish herself.
At The Stroke Of A Brush by Robert Dalrymple of East Lothian tells the story of his life after a stroke. It's also not designed or published by Bassman Books, but under Robert's direction I produced the digital files he needed to give to his local printer and publish his book himself. I could do the same for you.
I've also taken a step into the world of digital publishing with my novel The Gift, now available exclusively on Kindle, and have produced brochures for local businesses.
I can offer layout and design services, editing, proofreading and PR. I'll consider all subjects and book styles. However, don't expect international distribution and an interview by Richard and Judy – Bassman Books is strictly small-scale. For the moment.
www.bassmanbooks.co.uk