Happily Ever After
Life in The Rural Retreat with a beautiful wife, memories of a much-missed moggie, three adventurous new cats, a camera, a computer and a garden filled with wildlife
Earlier posts can be found on Adventures of a Lone Bass Player, where this blog began life. Recent entries can be found here.
uk.virginmoneygiving.com/bassman99
---
Stress In The Smallest Room
by Russell Turner - 14:42 on 22 September 2018
These are stressful times at The Rural Retreat. At least, they are for Matchgirl, which means they are for me by association. The problem doesn't involve running, although her enforced lay-off is no help. It's the bathroom.
A long while ago, the two of us toured the many kitchen suppliers of Inverness to discover how we could turn our humble food preparation area into a thing of beauty and a place she would be proud to show off, even though she does none of the cookery there. Many brochures were gathered and options considered, yet no progress was made; the kitchen remains just as it has since the ancient Rayburn was extracted, apart from the cooker, of which around half works now rather than three-quarters.
So Matchgirl turned her attention to our bijou bathroom – a Seventies (I guess) addition to the Victorian cottage we call home, and an area which appears to have remained unchanged for most of the years since then. An expert was called in, a rough idea of her requirements given (rough because they change from day to day), and an estimate provided. Matchgirl was horrified.
"How can it cost so much?" she raged. She has a point. The room is barely 6ft by 10ft, and with a ceiling two inches higher than me, so it's not as though we can cram it full of bathroom goodies.
Another estimate was procured from another expert. This was less, but not a lot. The raging continued.
Yesterday we toured some of Inverness's bathroom suppliers (not as numerous as its kitchen dealers, fortunately) to get another idea of prices and for The Queen of Clean to refine her vision of the finished room – a tricky business when she's still swithering between classic Edwardian and hip Swedish. It goes without saying that the one she liked best turned out to be Laura Ashley and cost a fortune. But there were others that won her approval and we returned to the Retreat weighed down by even more brochures.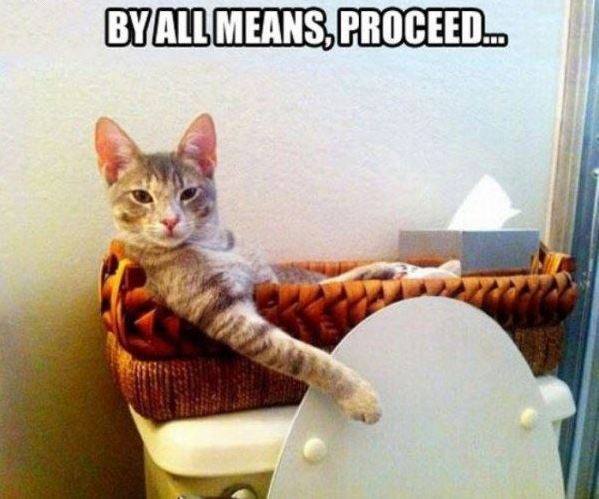 However, it wasn't the overwhelming choice that left her filled with gloom and confusion after poring over the many pages and costing a few possibles.
"It's all a con!" she bemoaned. "There's a price for the bath, then the taps are extra, and the panels, and the shower glass, and the shower itself." Don't even talk to her about VAT on top of that. Or the washbasin, the toilet, the floor surface and the wall coverings.
The experts had promised they could supply all the fixtures and fittings at trade price (if we chose from their favoured suppliers) but how much lower that price is they didn't say. The amount they charge for labour (plus VAT), it probably doesn't matter – they'll still make a packet.
We'll forget about it for today – after all, Strictly begins tonight – but more pondering and requests for further expert information will take place next week. Our new bathroom could take a while.
---
Add your comment
Please note that whenever you submit something which may be publicly shown on a website you should take care not to make any statements which could be considered defamatory to any person or organisation.