Happily Ever After
Life in The Rural Retreat with a beautiful wife, three cats, garden wildlife, a camera, a computer – and increasing amounts about running
Earlier posts can be found on Adventures of a Lone Bass Player, where this blog began life. Recent entries can be found here.
---
All Set For 2012
by admin - 16:55 on 31 December 2011
Another year over... The highlight (apart from the opportunity to spend more time with the ever-delightful Matchgirl, of course) was the publication and continued success of The Bumper Book of Black Isle Snappery.
The low point should have been being thrown overboard by flint-hearted Cap'n Gnome, but that may prove to be a blessing in disguise – anything could happen in 2012.
However, it's unlikely to do so without a bit of effort on my part (unless the lottery provides or Falklands oil comes good) so my latest money-making wheeze is the creation of Black Isle Editorial Services, which will design, lay out and produce anything from a business card or an A5 flyer to a camera-ready artwork for a book or magazine. And you don't have to be a resident of the Black Isle to make use of my services, such is the wonder of the digital age. Tell your friends. Call me now for a quote.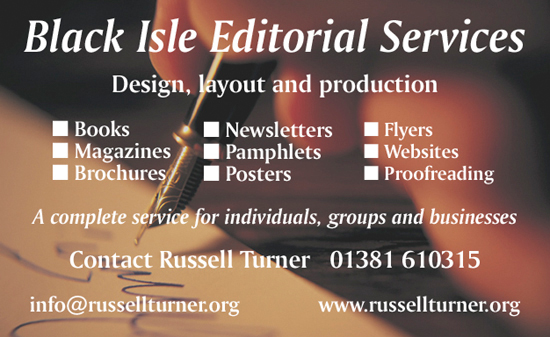 The last day of 2011 was another quiet one, although I did leave The Rural Retreat when Bess demanded a walk in the woods. It's lucky that she did, or I wouldn't have seen the small flock (seven or eight) of long-tailed tits in the birch trees at the top of the drive. Sadly, I've no snap to prove it.
This was the first time I'd seen any in the garden, although I thought I saw some nearby a few weeks ago. They now join bullfinches, redpolls and blackcaps on the list of species seen just once or twice in or close to the garden. The Pentax, as ever, is on standby.
The Bushnell captured more marten activity around 1.15am, an hour after another night-time prowler was snapped whilst examining the free food left out for passing mustelids. Fortunately, the fire-eyed Bess of the Baskervilles has no interest in peanut butter, egg or Nutella so the goodies were still in place for the intended recipient.
Comment from James at 03:48 on 01 January 2012.
A great year for the bumper book. Let's hope 2012 is even better! Happy New Year!
---
Add your comment
Please note that whenever you submit something which may be publicly shown on a website you should take care not to make any statements which could be considered defamatory to any person or organisation.