Happily Ever After
Life in The Rural Retreat with a beautiful wife, three cats, garden wildlife, a camera, a computer – and increasing amounts about running
Earlier posts can be found on Adventures of a Lone Bass Player, where this blog began life. Recent entries can be found here.
---
All At Sea
by admin - 23:10 on 01 November 2011
It had to happen – today I returned to the Great Northern Media Empire HQ for the first time in almost two weeks. What fun.
The good ship GNoME continues to battle through choppy recessional seas, which is why Captain Gnome and her first mate have begun to plot a bold new course after throwing overboard unwanted cargo and surplus crew members.
In my absence (I'm sure it was coincidental) a shake-up in part of GNoME's editorial operations was announced. Tomorrow, all the ship's sub-editors will assemble on the foredeck to hear a rousing speech from Cap'n G and learn what the future holds for them.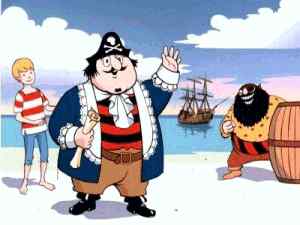 I say "them" because, as an unofficial crew member, my presence is not required. Some might take this as an inauspicious omen, but as maternity, illness and retirement leave barely enough subs to man the oars I'm confident that my part-time freelance role will continue.
Mostly confident, that is – Cap'n G might choose to chuck a few more bodies over the side and instruct the galley-master to whip the remaining crew a bit harder.
So it was a comfort that the payment for Waterstone's pre-Christmas order for The Bumper Book of Black Isle Snappery appeared in my bank today, even if it does have to be split with my co-authors, and that the latest edition of Highland Life (another part of the GNoME fleet) features half a page extolling the book's virtues.
If you've not yet bought a copy, what's stopping you?
---
Add your comment
Please note that whenever you submit something which may be publicly shown on a website you should take care not to make any statements which could be considered defamatory to any person or organisation.