Happily Ever After
Life in The Rural Retreat with a beautiful wife, three cats, garden wildlife, a camera, a computer – and increasing amounts about running
Earlier posts can be found on Adventures of a Lone Bass Player, where this blog began life. Recent entries can be found here.
---
Here We Go Round The Mulberry Bag
by admin - 22:48 on 27 October 2011
And it came to pass that the three hopeful travellers – Sister Matchgirl, Brother Bassman and Father Richard – descended unto the plain of Oxford, from whence they beheld the promised land of Bicester Shopping Village. And Brother Bassman was sore afraid.
For the traffic was as the grains of sand upon the shore, the temples of commerce spread beyond the sight of man, and the hordes of conspicuous consumption were as the locusts which swarm across the face of the desert.
Designer names assailed their eyes and the babble of frenzied shoppers filled their ears, yet one sound there was above all others – the cry of joy that issued from Sister Matchgirl when she fell down to worship before the altar of Mulberry.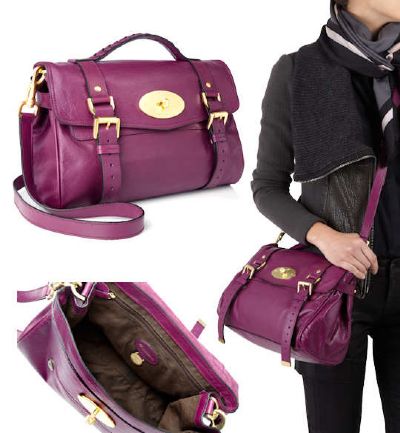 But the long-sought cut-price Alexa handbag was not to be found, and a great wailing and gnashing of teeth was heard across the land of Oxford, and even unto the lands of Warwick, Gloucester and Buckingham, such was her dismay.
Brother Bassman and Father Richard fled from that place unto the solitude of the Buckinghamshire Railway Centre, leaving Sister Matchgirl to her sorrow and to search the temples of Vivienne Westwood and her sisters for solace.
Two hours passed. Brother Bassman and Father Richard had learned much about Quainton, the Aylesbury Railway and steam train heritage when Lo! a trumpet did sound to herald a text from Sister Matchgirl which spake unto them The Good News.
For her way had been lighted back to the Temple of Mulberry where was revealed the last Alexa handbag, plum-coloured, at £300 discount. She looked upon the handbag and saw that it was good.
Verily, many envious eyes were cast upon the handbag but Sister Matchgirl defended it mightily, with guile and glaring, until she was able to carry off her prize.
And the word was sent forth to the sisterhood, even unto the distant isle of Shetland, and there was great rejoicing in the land.
Here endeth today's lesson.
Comment from Soo at 16:22 on 28 October 2011.
I say unto you brother of mine your mind is unwell! take heed and rest it before it is too late...
---
Add your comment
Please note that whenever you submit something which may be publicly shown on a website you should take care not to make any statements which could be considered defamatory to any person or organisation.