Happily Ever After
Life in The Rural Retreat with a beautiful wife, three cats, garden wildlife, a camera, a computer – and increasing amounts about running
Earlier posts can be found on Adventures of a Lone Bass Player, where this blog began life. Recent entries can be found here.
---
The Answer To Stress
by admin - 22:43 on 17 August 2011
The second volume to be published by Bassman Books hit the streets this week. In contrast with the blaze of glossy colour that is The Bumper Book of Black Isle Snappery, Start to Stress Less is a humble black-and-white pocket-sized self-help book penned by my old chum in the Borders, Dee.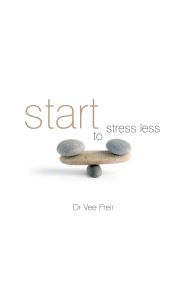 If life's getting you down, buy one from her here for the modest price of £4.95 (plus P&P) and learn how to put the spring back in your step.
A summit meeting which may lead to the third Bassman publication was held yesterday evening, hosted by James but not involving him. The would-be author is Flickr friend Tim, currently on holiday in the Black Isle from England and keen to add more snaps to his dolphin portfolio – the proposed subject of his very own tome. I'd be involved in production, not authorship.
Publication was pencilled in for some time next year, which gives us plenty of time to get organised. And the former Dolphin James sportingly agreed not to rush a rival volume to print in the meantime. What a gent.
As for The Bumper Book, its future continues to look promising. WH Smith at Inverness Airport has rashly declined the opportunity to sell it but, after lengthy negotiations, Visit Scotland has placed the great work on the shelves of Inverness and North Kessock tourist information centres. A bonus is that in Inverness it will be promoted as Book of the Week from Monday. We're ready to rush more copies to them when they sell out.
Wildlife Update: Mrs Marten (I presume) employed her cloaking device tonight when she swiped the Nutella some time before 10.15. We certainly never saw her.
Comment from Dee at 13:25 on 19 August 2011.
Thanks for the plug Mr Bassman, mogul in the making!
---
Add your comment
Please note that whenever you submit something which may be publicly shown on a website you should take care not to make any statements which could be considered defamatory to any person or organisation.