Happily Ever After
Life in The Rural Retreat with a beautiful wife, three cats, garden wildlife, a camera, a computer – and increasing amounts about running
Earlier posts can be found on Adventures of a Lone Bass Player, where this blog began life. Recent entries can be found here.
---
In The Black
by admin - 23:37 on 22 July 2011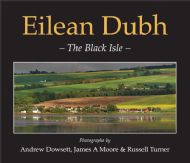 It's taken a while, but today a significant milestone was reached. The Bumper Book of Black Isle Snappery is in profit. Whoopee!
Almost 750 copies have flown off the shelves since the first was sold four months ago – something we might have managed even more quickly without the Norman-inspired dramas.
We've been ahead twice before, after selling out our first two small print runs, but immediately ploughed the takings back into more books. Now we owe nothing, even to ourselves, for a handful of sales this morning took our income past the magic mark where we could recover our start-up stake. There's even a few pounds left in the kitty.
Even better, we've more cash to collect and 650 Bumper Books still to sell. So don't be shy – Christmas isn't far away and they make the perfect present.
Pine Marten Update: No sightings for three days. She's a tease.
Comment from James at 23:48 on 22 July 2011.
Can I add a bit in?

Thanks to everyone who had gone out and purchased a book and to all the outlets who have helped us sell this amazing amount of books. We very much appreciate it. To those of you who have yet to buy a copy...

What are you waiting for?
---
Add your comment
Please note that whenever you submit something which may be publicly shown on a website you should take care not to make any statements which could be considered defamatory to any person or organisation.