Happily Ever After
Life in The Rural Retreat with a beautiful wife, three cats, garden wildlife, a camera, a computer – and increasing amounts about running
Earlier posts can be found on Adventures of a Lone Bass Player, where this blog began life. Recent entries can be found here.
---
Taking Shape
by admin - 22:51 on 06 November 2010
The triumvirate behind The Bumper Book of Black Isle Snappery met this morning to consider the second draft of The Great Work.

And they found it almost good.

A few changes were agreed, a few corrections made and the cover confirmed. All we need now to complete The Bumper Book is some fine tuning and a foreword from a local worthy. Then our hard work will be uploaded to Blurb.

We still hope to find a more economical printer, but in the meantime we'll have something tangible to show off, and who knows what could come of that.

So when The Bumper Book will be available to the public is still unknown. Until then, here's the cover to whet your appetite. All advance orders welcome.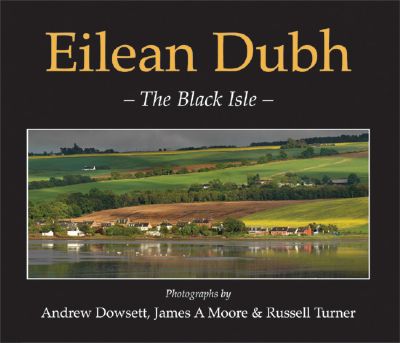 Comment from James at 23:11 on 06 November 2010.
Can I order 1000 autographed copies?
Comment from Russell at 16:13 on 07 November 2010.
The unautographed ones will be rarer.
Comment from Hairy Tim at 17:19 on 07 November 2010.
Can I order the edited version without James' pics?
Comment from James at 20:07 on 10 November 2010.
That will be ideal for you Tim as it only has images and there is no joined up writing. :-)
---
Add your comment
Please note that whenever you submit something which may be publicly shown on a website you should take care not to make any statements which could be considered defamatory to any person or organisation.