Happily Ever After
Life in The Rural Retreat with a beautiful wife, three cats, garden wildlife, a camera, a computer – and increasing amounts about running
Earlier posts can be found on Adventures of a Lone Bass Player, where this blog began life. Recent entries can be found here.
---
Another Taste of Luxury
by admin - 14:43 on 21 August 2010
Bess had clearly had issues about our overnight absence at Loch Ness Lodge. She was delighted to see us back today, and loudly insisted that we join her for a stroll up the lane beside The Rural Retreat – a walk that revealed a little of what she'd been up to while we were gone.

The killing spree had been vicious and bloody: the ragged carcasses of three ex-mice and one ex-vole were found in the garden, drive or lane; how many she'd consumed can't be estimated, but she showed no sign of the ravenous hunger of a moggy whose bowl had last been filled twenty-four hours earlier.

This is the same beast who entertained us during the walk by rolling in the dust to chase her tail as if she was a sweet, friendly cat innocent of repeated acts of cruelty to rodents. She lives a different life when we're away. Perhaps it's no surprise that Romeo's visits are now much less frequent.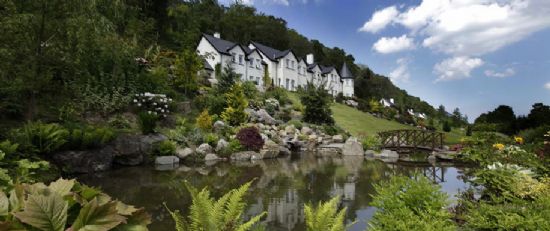 Our stay at Loch Ness Lodge (the discrete entrance to the drive is beside the much more down-market Clansman, near Drumnadrochit) was at least as good as we'd expected – well up to Boath House standards, which is high praise.

Our room (one of seven), which covered about the same square footage as the Retreat's ground floor, looked out over manicured grounds to Loch Ness and the hills beyond. The equally elegant snug and drawing room boasted the same fine views and several comfy sofas and chairs from which to observe them.

My hot stone massage was a treat. The adverts always show a smug model with large pebbles balanced on her spine, so I was surprised to find that the massage is more hands-on – handfuls of hot stones rubbed against skin prepared with oil. Very pleasant, and I certainly stood taller afterwards.

Matchgirl, who as a female I'd expected to know these things, was also surprised by the form the massage took, so it wasn't just me.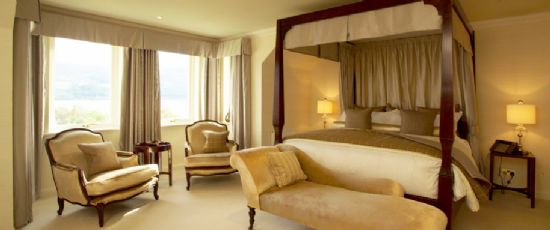 When I'd finished we made use the of the hot tub and sauna in the spa room, which we found unoccupied. We didn't know what the etiquette was, but as the only rule we'd been given (apart from no food and drink) was to leave the door unlocked we knew that we could be joined by other guests.

So cautious Matchgirl's decision to keep her towelling robe on most of the time proved well founded when a be-robed male guest entered the room, took one look at her and left. He returned a few minutes later, removed his robe to reveal the gaudy Bermuda shorts he'd presumably just put on, and climbed into the hot tub where he kept his back to us, seated in the sauna.

This was very British. A Scandinavian would have joined us there, without shorts, and asked us to hit him, or her, with birch twigs, if they'd been provided. (They weren't.)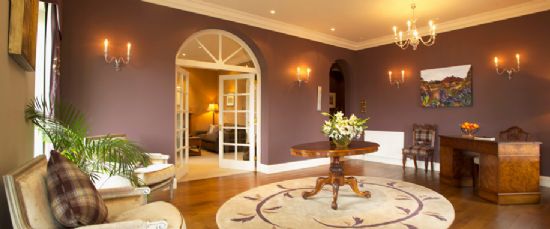 We didn't join Bermuda Shorts Man in the hot tub, after our sauna, but scuttled back to our room for a shower rather than use the glass-fronted one in the spa room. Matchgirl's shy about these things.

During dinner, which was also of Boath House standard, Frank Sinatra and Eva Cassidy murmured in the corner. And as occupants of one of the two poshest rooms (this was a celebration, after all – my birthday treat and the third anniversary of our meeting) we dined at one of the two window tables. Very nice. Matchgirl wants to go back next week.
Aperitifs and canapés
* * *
Velouté of White Bean with thyme & olive oil
* * *
Strathdon Blue Soufflé with whole grain mustard
* * *
Duo of Morayshire Lamb with samphire and pickled carrot
or
Pan Fried Fillet of Brill with dressed lentils and fois gras
* * *
Selection of Fine Cheeses with pear & port chutney
* * *
Palette of Freshly Churned Ice Cream & Sorbets with homemade yoghurt
* * *
Coffee & Petit Fours
All the food was superb, but the Strathdon Blue Soufflé was worth the trip alone. Fantastic.
Our fellow guests, as seems to be the way in these places, mostly kept to themselves. All were of reasonably mature years apart from two youngish foreign guys who'd stayed all week. I presume they were drug dealers or maybe German pop stars to be able to afford it.

Bed was luxurious and breakfast enough to last the rest of the day. Leaving was a wrench, although Bermuda Shorts Man seemed in a hurry. Perhaps he was embarrassed to discover that his five-year-old TVR was the only vehicle in the parking area not to have this year's number plate; we'd travelled in Agent Cooper rather than Mr Ford for just that reason.

The hotel is this year's Scottish Small Luxury Hotel of the Year. Before we left, Scott Sutherland, the cheerful owner, impressed on us that dinner can be enjoyed there by non-residents. Matchgirl is making plans...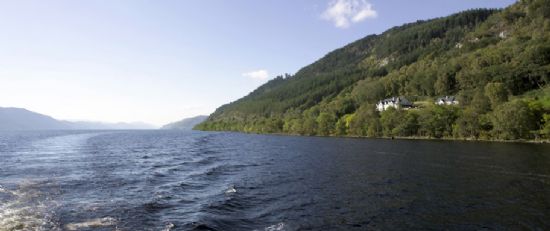 All pictures stolen from the hotel website – I didn't get the Pentax out once.
Comment from James at 12:32 on 22 August 2010.
Looks and sounds excellent! Glad you enjoyed it.
Comment from Russell at 12:49 on 22 August 2010.
Could be an ideal honeymoon venue for those about to commit themselves...
---
Add your comment
Please note that whenever you submit something which may be publicly shown on a website you should take care not to make any statements which could be considered defamatory to any person or organisation.