Happily Ever After
Life in The Rural Retreat with a beautiful wife, three cats, garden wildlife, a camera, a computer – and increasing amounts about running
Earlier posts can be found on Adventures of a Lone Bass Player, where this blog began life. Recent entries can be found here.
---
An Object Of Desire
by admin - 12:46 on 06 August 2010
Matchgirl's quest for an all-singing, all-dancing smartphone has reached an end – and the winner is… the HTC Desire.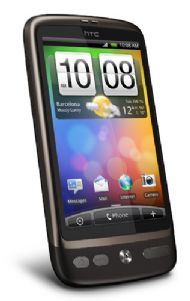 The girl who craved an iPhone 4G, but was deterred by its unreliability, after much browsing has chosen one of its many competitors. She now speaks knowledgably of the Android operating system and sim-only options. Whatever keeps her happy.

She pursued her quest this morning while Dolphin James, Andrew and I debated the next steps in the creation of our Bumper Book of Black Isle Snappery (a title that deserves serious consideration). Of late, progress has been slow, but the gathering reignited our burning ambition. Probably. We'll see when we regroup in three weeks and examine the latest snaps.

Dolphin James arrived burdened with apologies and my Cromarty Camera Club Photographer of the Year trophy which had languished in his home since April. He claimed to have not realised he still had it; I was too polite to make a fuss. The truth, of course, is that being last year's winner, the wrench of relinquishing the tasteful silver quaich was too much for him.

I'll be able to enjoy its presence in The Rural Retreat for a few weeks before it's handed over to John, the joint winner, for the second half of our year's possession. Good job such baubles mean nothing to me.

The two left after an excited Andrew had gathered several snaps of a member of the clan MacPrescott who sunned himself on the gatepost. It will be no surprise if a common lizard makes a guest appearance in the BBoBIS.
Comment from James at 23:22 on 06 August 2010.
You should write newspaper headlines!

;-)
---
Add your comment
Please note that whenever you submit something which may be publicly shown on a website you should take care not to make any statements which could be considered defamatory to any person or organisation.