Happily Ever After
Life in The Rural Retreat with a beautiful wife, three cats, garden wildlife, a camera, a computer – and increasing amounts about running
Earlier posts can be found on Adventures of a Lone Bass Player, where this blog began life. Recent entries can be found here.
---
Marathon Milestones And Music Megastars
by Russell Turner - 16:44 on 09 February 2018
In exactly ten weeks (from tomorrow) I will cross the start line at the London Marathon. On Monday I'll cover, all being well, my longest distance yet – at least 11 miles in two hours. When I began training there were 29 weeks to go and running for 30 minutes was just a distant dream. I marked both occasions this morning by booking our train tickets from Leamington Spa (where Matchgirl and I will stay with a friend before and after the event) to London, where we'll spend two nights in the big city, one before and one after the race. Leamington will be reached by car.
As the London hotel was booked a while ago, that leaves nothing to do except continue training. Today's session was another mixture: 10mins easy run, 90secs gallop and 2mins walk x 8, and 10mins easy run.
Looking through the window before setting off there was a temptation to bring forward Monday's long run. The sun shone, tree branches barely moved – conditions looked perfect. I put aside the thought – I had run ten miles on Monday – strode outside, rounded the corner and was almost knocked over by an icy gust. Not so perfect after all, especially as the zip on my favourite long-sleeved running top is broken, exposing my throat to the elements.
I battled successfully through my intervals and even added another four minutes to the cool-down run so I could reach five miles and take this week's total to 19. Nine days into February I've already run as many miles as I did in both October and November.
Matchgirl, of course, continues to outdo me. Yesterday the postman delivered her fourth pair of new shoes in three days, two of which have already been returned. She's not being fussy – next week her ultra schedule dictates a one-hour run on Friday, followed by a four-hour one on Saturday, so shoes capable of taking happy feet the 62 miles from London to Brighton are a must. Rather her than me.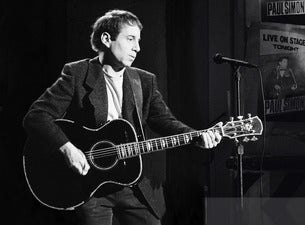 This morning was also notable for the purchase of my next musical treat: a ticket to see Paul Simon at the Hydro in Glasgow in July on his farewell tour. Just one ticket – Matchgirl's in Shetland that night, not that she's interested anyway, and Carol, my gig wife, is financially challenged. Shame. The stars of my youth are rapidly dying or retiring so you've got to take the opportunities when they arise, and genuine music megastars don't come around too often.
Tickets ranged from £75 to £102, which isn't cheap. I plumped for a mid-price one. By this afternoon, front row seats were already being offered for resale at £350. An outrage.
---
Add your comment
Please note that whenever you submit something which may be publicly shown on a website you should take care not to make any statements which could be considered defamatory to any person or organisation.