Happily Ever After
Life in The Rural Retreat with a beautiful wife, three cats, garden wildlife, a camera, a computer – and increasing amounts about running
Earlier posts can be found on Adventures of a Lone Bass Player, where this blog began life. Recent entries can be found here.
---
Looking Forward To The Winter
by Russell Turner - 16:11 on 14 October 2017
My third training run of the week should have been tomorrow, but torrential rain is forecast so I brought it forward a day. This may have been a mistake.
Following Matchgirl's advice I took a different route (because it's not good for the body to use the same roads all the time, I was informed) which led me out and back along a mainly straight, flat road. The positive is that I completed all five of my two-minute runs and made only two four-minute walks, the other three being three minutes each.
The negative is that I was knackered at the end of it.
The unaccustomed activity is beginning to catch up with me, Matchgirl warns, and will continue to do so. She's a little ray of sunshine. Or maybe it was the (light) wind and warmth. Roll on the winter. More worrying is what was revealed by the Garmin heart monitor, which I wore for the first time after Matchgirl unearthed it from The Chamber of Discarded Running Gear.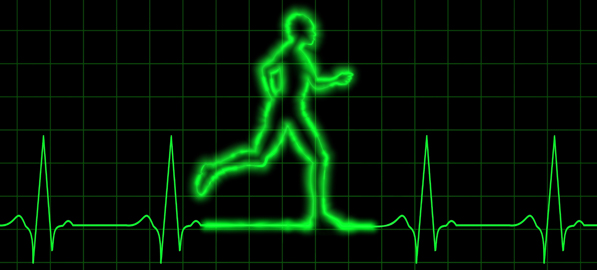 The experts state that everyone's maximum heart rate is 220 beats per minute minus their age, which makes my 100% figure 161bpm. Ideally, exercise should take you to no more than 90% (presumably so you've a bit in reserve in case you come across a bear whilst running in the woods).
My average for the 27-minute session was 142bpm, which puts me just under 90%, but I peaked at 163bpm. Ooh err. Matchgirl says not to worry unless I start hitting 180bpm, when I guess she'll start following me round with a defibrillator.
She'll put all her knowledge to good use tomorrow when she takes part in the Aviemore Half Marathon. I'm expecting a record time.
Feline Update: Life and death goes on in and around The Rural Retreat. Several mice and voles have been either rescued and relocated or disposed of with more respect than three hunters have shown. Yes, three – even Maia, our most lethargic moggy, brought home a victim a couple of nights ago. All my activity must be catching.
---
Add your comment
Please note that whenever you submit something which may be publicly shown on a website you should take care not to make any statements which could be considered defamatory to any person or organisation.