Happily Ever After
Life in The Rural Retreat with a beautiful wife, three cats, garden wildlife, a camera, a computer – and increasing amounts about running
Earlier posts can be found on Adventures of a Lone Bass Player, where this blog began life. Recent entries can be found here.
---
Wild Winds And A Brace Of Books
by Russell Turner - 15:23 on 22 October 2015
Good news: on Tuesday the lawn got what might be its last mowing of the year – no easy task thanks to its shaggy dampness. Bad news: last night's wind means the result of my hard work is covered by a thick blanket of ash, birch and willow leaves. The wind continues to blow and leaves continue to fall. The gutters probably need attention too. It's a hard life.
I'd expected the wild weather to keep cats indoors, but Matchgirl reports that Willow and Pandora were invigorated by the big breeze, chasing each other around the garden and up the trees. Maia, unsurprisingly, was more circumspect.
I've had little time to romp with moggies. Memories of a Ben Line Man awaits only the final OK from its author before being entrusted to the printers in Inverness. Now I'm in the early stages of preparing another volume – Rosemarkie Connections, Freda Bassindale's follow-up to an earlier village history published by Bassman Books in 2013. There may even be a book on the horizon by a third author. I'll rival Penguin yet.
Less busy is City Limits which has begun an eight-week hiatus caused by a lack of bookings. We could be at the Eagle Bar in Inverness in a fortnight but the management's idea of a fair booking fee doesn't match ours. The chancers. So it's fingers crossed that our good friends at Foxes will have some more cancellations, or that The Room was so impressed by our appearance there last Saturday that they'll squeeze us in before the end of the year.
The silver lining is that I'm able to watch Strictly on a Saturday night. I'm still rooting for Katie and Anton; Matchgirl's still undecided (apart from who she doesn't want to win – she has Strong Views on several of the celebrities).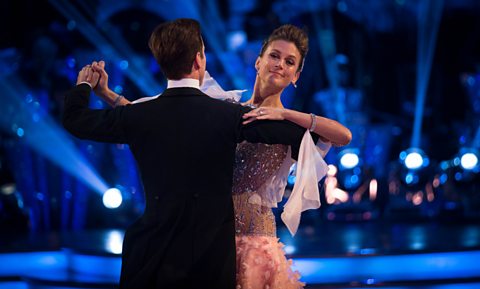 ---
Add your comment
Please note that whenever you submit something which may be publicly shown on a website you should take care not to make any statements which could be considered defamatory to any person or organisation.